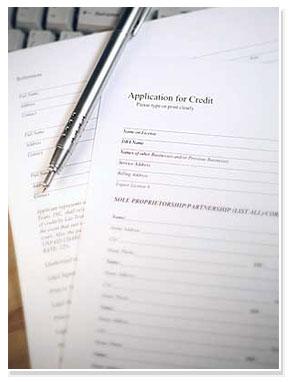 APPLICATION FOR OPEN CREDIT
You can save some time when you go to purchase your concrete and/or concrete materials equipment by completing a Century Ready Mix credit application now and then faxing or taking the completed form to one of
our locations
.
You must have the
Adobe Acrobat Reader
in order to view and print the credit application. If you do not have it, you can
download it here
. Adobe includes instructions that describe how to install and use it.
If you are an individual or a limited partnership, general partnership, LLC, or corporation, please download our
Application for Open Credit
.
Century Ready-Mix Coporation
Serving North Louisiana & South Arkansas since 1945
Post Office Box 4420
3250 Armand Street
Monroe, Louisiana 71211
Phone: 318-322-4444
WATS: 800-732-3969
Fax: 318-322-7299